Are Plant Based Food Products Becoming the Norm?
Recently, we announced that after extensive consultations with our partners, we decided to become the first cold store network in the UK to offer segregated, plant-based storage solutions.
During our research to establish the importance of offering this unique service, we identified that plant-based food products are becoming increasingly popular, and that there is an ever-growing demand for plant-based storage and services.
Plant based news reported in January earlier this year that the percentage of people within Britain following a vegan diet had risen by 40% in 2020 – approximately 1.1 million people; this figure is being estimated at around 1.5 million people today, suggesting plant-based products are slowly becoming more mainstream within our society.
Plant-based food products are also becoming increasingly popular within the hospitality and retail sectors, with vegan menus now being offered in the majority of restaurants and supermarkets stocking more vegan options than ever before. Vegan restaurants are also on the rise, where plant-based food products are the only thing you'll find on the menu.
Although meat consumption is still at a high, plant-based food products are making an impact on todays market, with more and more people choosing to live a plant-based lifestyle.
If you're interested in plant-based storage solutions, call 01246 854999 or visit www.magnavale.co.uk/contact/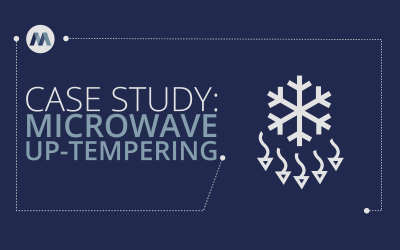 News & ArticlesCase Study: Microwave Up-Tempering Magnavale is home to Europe's largest microwaving up-tempering facility, with two...
Head Office:
Magnavale Ltd, Park Road,
Holmewood Industrial Park,
Chesterfield, S42 5UY