Contract Packing & Repacking
At Magnavale we offer a variety of contract packing and repacking solutions from our UK facilities based in Chesterfield, Warrington and Scunthorpe. Contract packing is the process of packaging products on behalf of a manufacturer or retailer, whilst repacking includes the stripping of old packaging materials and repacking into new packaging, to correct a mislabel, or repack product for a new export market etc.
Contract Packing for Food Product
At Magnavale, we can offer our clients a bespoke contract packing service for their food products. Using our cold storage facilities, our customers can store in bulk at any temperature and have these products picked and packed ready for despatch.
Repacking for Food Product
Repacking is utilised when a product needs the packaging altered; this can be for several reasons, such as if the packaging for the product has been altered, if the legislation on the product has been changed, if the units within the product alter, and so on. Due to our highly equipped facilities, we can turn around high volumes of product.
On-site Cold Storage & Added Value Services
As well as offering these services, we can also store food products in our multi-temperature warehouses. At Magnavale, we can cater for ambient, chilled or frozen product. We can also complete any additional services which work hand-in-hand with co-packing, such as date coding, sleeving and labelling.
If you're interested in co-packing, repacking or any of our additional services, call 01246 854999 or visit www.magnavale.co.uk/contact/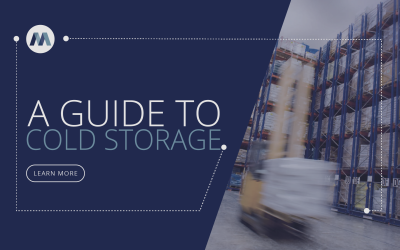 News & ArticlesGuidance on Storing Food Produce at Magnavale With over 30 years of experience within the temperature-controlled...
Head Office:
Magnavale Ltd, Park Road,
Holmewood Industrial Park,
Chesterfield, S42 5UY