Temperature Controlled Storage
Over 1.5 million square feet of cold store warehouse space and over 200,000 pallet spaces available across multi-temperature regimes nationwide.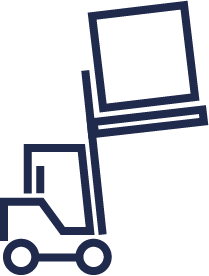 Ambient, Chilled & Frozen Stores
We have a variety of temperatures regimes at every store

24/7 Operation
Our cold store operations team are available 24hrs a day.
Online Stock Monitoring
Check your stock levels yourself from anywhere in the world.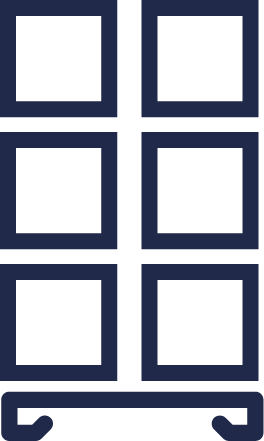 High Bay Spaces
We have dedicated high bay storage at every cold storage site for oversized pallets.
Temperature-Controlled Storage

Building on our foundation as a food manufacturer, Magnavale has developed a reputation for being a temperature controlled services partner who understands the pressures of production, including the importance of maintaining product quality and ensuring product availability.
With sites in Chesterfield, Scunthorpe and Warrington, Magnavale can offer bespoke UK storage solutions and temperature regimes including frozen, deep chilled, chilled and ambient in strategic locations across the UK.
Each of our sites has achieved BRCGS Accreditation against the Global Standard for Storage and Distribution.
With a background rooted in the food industry, we have experienced management and operations teams who have shared good practices and developed robust processes to ensure that we deliver an efficient, proactive, solution-centred service time and time again.
Multi-Temperature

Our climate controlled storage facilities has the capacity to store products at all common temperature ranges including ambient, chilled, deep chilled and frozen.
With monitor systems to track temperature levels we are able to ensure our facilities strictly operate within the designated temperature regimes despite the changes in weather.
Ambient Storage

Operates at around 15°C
Chilled Storage

Operates at -4°C to 5°C
Frozen Storage

Operates at -18°C to -25°C
Services for the Food Sector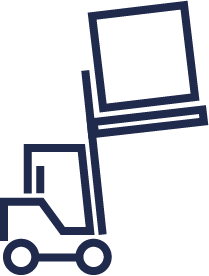 Ambient, Chilled & Frozen Storage
Secure cold storage available at multi-temperature regimes including ambient, chilled, deep chilled and frozen.
Blast Freezing
Hibernate food product and extend self life with freezing services. We can freeze any product from meat to butter.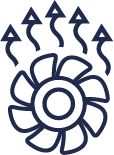 Up-Tempering
Dehibernate food product with our microwaving & rapid air up-tempering services that take your product from frozen to chilled.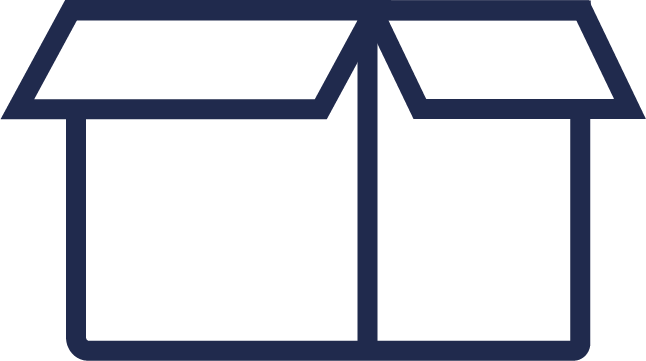 Contract Packing
A range of packing services including exposed product packing and sleeving.
Export Services
One of the limited facilities in the UK with approval for China, USDA and many more third party countries.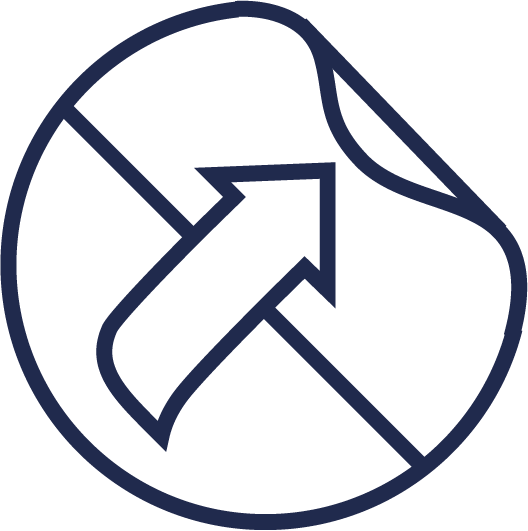 Food Labelling
High speed automated food labelling for nutrition labels, allergen labels, and relabelling avaiable to rectify damaged food product.
Date Code Printing
Prepare your product for retail with use-by, best-before and batch date printing .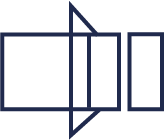 Food Package Sleeving
As well as other packing services, our team can apply food packaging sleeves to a range of retail products including frozen meals, food tubs, food trays, deli foods and more.
With locations across the North of England, Magnavale are one of the UK's leading providers of cold storage services.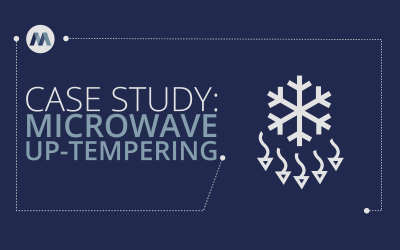 News & ArticlesCase Study: Microwave Up-Tempering Magnavale is home to Europe's largest microwaving up-tempering facility, with two...
Head Office:
Magnavale Ltd, Park Road,
Holmewood Industrial Park,
Chesterfield, S42 5UY