Direct-to-Consumer Pick and Pack
Here at Magnavale we offer a variety of contract packing and fulfilment services for the food manufacturing sector. Our portfolio covers: product and order packing, re-packing and direct-to-consumer.
Direct-To-Consumer from bulk ambient, chilled or frozen storage removes a significant degree of cost and complexity from food retail operations, meaning companies utilising this fulfilment service see huge efficiencies within their cold chain.
How Direct-to-Consumer Packing Works at Magnavale
The way this service works is very simple; food product and any associated ambient goods or packing materials are sent to us, here at Magnavale, in bulk pallets by the manufacturer or retailer; these products are then stored at the required temperature (ambient, chilled, deep chilled or frozen) until they are ready to be picked. An EDI order is received, detailing the specific food products and the amounts to be picked and packed by our team. The product is then picked and tempered to the correct despatch temperature and if necessary, any additional services are completed at this point such as date code printing, labelling, sleeving etc.
Following the packing process, shipping labels corresponding to each order are received by Magnavale and attached to the finished box of product. The finished orders are then palletised, enter the courier network, and are delivered direct to consumers in thermally insulated packaging which keeps the products at the correct temperature.
Direct-to-Consumer Contract Packing Benefits
Direct-To-Consumer allows a large part of the supply chain to be completed within one location, meaning the process is often shorter and simpler. This has many benefits for not only the consumer but also for the environment.
Magnavale provides a full range of services that cut cost, risk, and complication, but importantly, offering a complete solution reduces logistical headaches and can therefore reduce CO2 emissions.
If you're interested in direct-to-consumer pick and pack, call 01246 854999 or visit www.magnavale.co.uk/contact/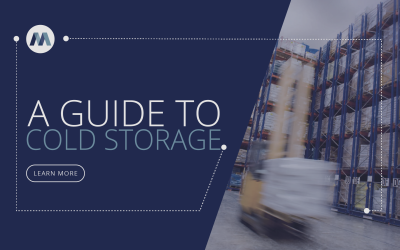 News & ArticlesGuidance on Storing Food Produce at Magnavale With over 30 years of experience within the temperature-controlled...
Head Office:
Magnavale Ltd, Park Road,
Holmewood Industrial Park,
Chesterfield, S42 5UY