Home to Europe's largest microwaving tempering facility, Magnavale has been pioneering innovative up-tempering technology and processes since 2002.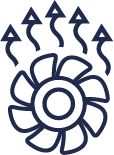 Dual Defrost Methods
Microwave Up-Tempering & Rapid Air offer a just-in-time solution.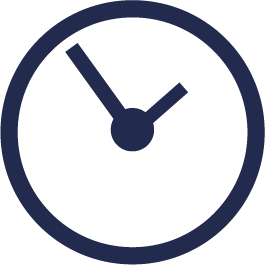 Tempering Lead Times
Our methods for food defrost take significantly less time compared to traditional methods.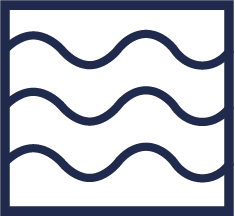 Consistent Output Temperatures
Consistency of output is one of the key benefits as opposed to other methods.
Supply Chain Traceability
We maintain traceability throughout all of our up-tempering processes
Our BRCGS accredited cold storage facility is equipped with a unique portfolio for our customers in the food industry.
Using state-of-the-art microwave technology, our tempering services can take products from frozen to chilled within 60 seconds. We have over a decade's experience of microwave up-tempering food products, including beef, pork, lamb, chicken, turkey, fish, bakery products, vegetables and party foods.
This method of up-tempering is suitable for many products so do contact us to discuss your specific requirements. Our highly experienced Production Team and on-site Quality and Technical Personnel, conduct product trials to confirm product parameters and to ensure the quality of your product is maintained through the up-tempering process.
Coupled with microwave up-tempering technology we also operate forced air and rapid air processes to achieve the exact temperatures our customers require for a true just-in-time service.
Microwave Tempering Technology

Microwave Up-Tempering
We have over a decade's experience of microwave up-tempering food products, including all red meats, poultry, fish, butter, soups, vegetables, and party foods. Microwave up-tempering offers a number of key advantages, one being that it produces a completely uniform temperature throughout the pallet, and throughout each individual product, meaning stock is despatched at a consistent and reliable temperature.
Unlike Rapid air tempering, during which drip loss can be as much as 15%, Microwaving is significantly better. Improvement over a rapid air process baseline can be as much as 10% benefit.
Rapid-Air Up-Tempering

Rapid air up-tempering involves placing the pallet into a designated chamber that has forced air circulated through it (Rapid Air). This drastically reduces the time to temper and does so in a more controlled manner. Rapid air up-tempering is still very slow, but, as a standalone service, can deliver high quality results on low density products and ready meals. We also use it as the finishing touch to bring products slowly and carefully across the 0°c line after Microwave up-tempering for chilled despatch.
With locations across the North of England, Magnavale are one of the UK's leading providers of cold storage services.
Feature Article: How Microwave Tempering Works

An industrial microwave tempering tunnel generates heat by producing intermolecular friction between the molecules of the product within the confines of the tunnel.
Datecoding and Labelling During the Defrosting Process
The product is loaded onto a conveyer belt and travels through the tunnel during which it is exposed to micro-waves which produce the intermolecular friction mentioned above. The product is then unloaded from the conveyer belt, has its temperature recorded and then any additional labelling or date coding conducted before being built back onto a pallet or into trays.
Consistent Tempering Results
Although small variances occur throughout a product, for example between bone and fat in a protein product, these can be accounted for an expert technical team and the overall effect is a rapid and extremely consistent temper throughout the entire product rather than just the surface level.
This process can be effectively applied to an extremely wide range of products, including proteins (pork, lamb, chicken etc.), dairy (butters, oils and fats), bakery, vegetables and many others, raising the core temperature from minus 18°C to minus 3°C in under 60 seconds.
Consistent Tempering and Defrosting
Crucially, for customers seeking an exact temperature output for manufacturing purposes, this can be easily achieved. This is often the case for production equipment that requires specific ingredient densities.
Many of our customers prefer this method of tempering due to the many benefit it yields for both the consumer and manufacturer. Microwaving offers consistent results which are critical to our customers and their consumers. The tempering method can reduce the time it takes to up-temper products, reduce handling of the product, reduce bacterial growth and provide a consistent output temperature.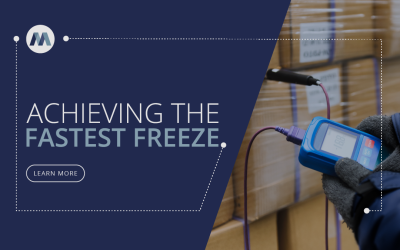 News & ArticlesBlast Freezing Vs Chamber Freezing With 30 years experience within the industry, Magnavale has developed a reputation...
Head Office:
Magnavale Ltd, Park Road,
Holmewood Industrial Park,
Chesterfield, S42 5UY
enquiries@magnavale.co.uk