World Environment Day
World Environment Day is all about "encouraging awareness and action for the protection of the environment". Taking action doesn't mean single handedly saving the planet; it means making small, incremental changes and sometimes larger, more difficult decisions in our own homes and workplaces that hold the environment as a core decision making factor.
At Magnavale we feel it's important that we live up to that responsibility as part of the UK supply chain and reduce the emissions we create by making sure our network is as efficient as possible.
Food production is responsible for one-quarter of the world's greenhouse gas emissions and we know that taking action to reduce this figure is a top priority, not just us, but for our customers too.
That is why, when we decided to expand the business, we made sure that our new Easton Cold Store in Lincolnshire will be Europe's most efficient cold store and run on 100% renewable energy.
Given the amount of energy cold storage requires this reduction in greenhouse emissions will make a significant change to the overall carbon footprint of our customers' supply chains.
Our services and facilities, including new infrastructure are tailored to pursue our core mission; To cut cost, risk and complication out of the supply chain, and when this is achieved it greatly reduces transport and energy requirements, cutting out co2 emissions before they are ever created.
Happy World Environment Day!
If you're interested in any of our services at Magnavale, call 01246 854999 or visit www.magnavale.co.uk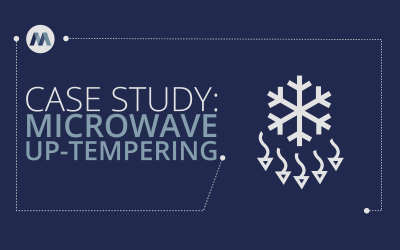 News & ArticlesCase Study: Microwave Up-Tempering Magnavale is home to Europe's largest microwaving up-tempering facility, with two...
Head Office:
Magnavale Ltd, Park Road,
Holmewood Industrial Park,
Chesterfield, S42 5UY