Magnavale Warrington Cold Store Expansion Enters Final Stage of Completion
We have now concluded the external construction of the expansion at our Warrington facility, with internal fit out in progress. This expansion will add an additional 8000 pallet spaces to our already large network, providing additional capacity, allowing us to accommodate the huge and ever-growing demand we have seen for our services.
Not only is this expansion increasing our capacity, but it is also focusing on the renewal of the equipment within the facility, making it more environmentally friendly, in order to help achieve the UK's target of becoming Net Zero by 2030.
The equipment being replaced includes the current compressors and condensers, which will result in energy savings, and a drastic reduction in carbon emissions over the upcoming years.
As well as energy savings and carbon emission reductions, the expansion also means we will be employing more local residents to join our team, in order to support our continuing growth.
Magnavale Chief Operating Officer, Amanda Cogan commented,
"The additional 8,000 spaces are a much-needed expansion of our offering at Warrington. The ideal geographic positioning of Magnavale Warrington and the current high demand for our services, means space at the facility is a highly sought-after commodity. This expansion will allow us to offer more capacity to our existing customers and potentially onboard some new partners as well. We remain dedicated to our mission of improving our customers supply chains by cutting cost, risk and complication, and this is another step forward that allows us to live up to that ambition."
If you're interested in any of our services, including storage at our Warrington facility, call 01246 854999 or visit www.magnavale.co.uk/contact/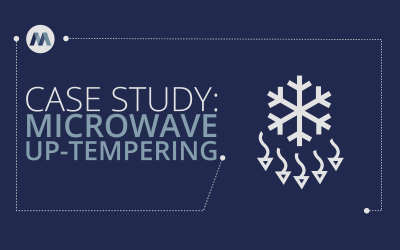 News & ArticlesCase Study: Microwave Up-Tempering Magnavale is home to Europe's largest microwaving up-tempering facility, with two...
Head Office:
Magnavale Ltd, Park Road,
Holmewood Industrial Park,
Chesterfield, S42 5UY