Magnavale Sponsors our Chesterfield Site Manager and Fisherman, Mark Bexton
Magnavale are proud to announce our sponsorship of our very own Site Manager at our Chesterfield site, Mark Bexton. The sponsorship includes Mark's entry fees, fishing clothing and equipment for him to compete in competitive fishing matches.
Mark has been fishing since he was a young boy, after being introduced to the sport by his dad. He has now been competitive fishing for five years and enters at least one competition per week. Mark will soon be entering two very large competitions, Fisho Mania and Maver Match, both of which come with extravagant prizes.
Mark has worked for Magnavale for nearly eight years, and has been fundamental in the ongoing success of our Chesterfield site. Sponsoring Mark in a hobby he loves is a reward for Mark's commitment, loyalty and hard work within Magnavale. We have proudly agreed to sponsor Mark in his competitions, and all of us at Magnavale wish Mark all the best when he competes, and hope he's successful in a sport he's truly passionate about!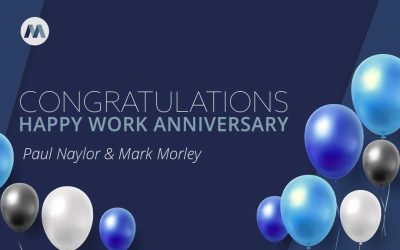 News & ArticlesCongratulation Paul Naylor & Mark Morley Here at Magnavale, we are very lucky to have a committed and hardworking...
Head Office:
Magnavale Ltd, Park Road,
Holmewood Industrial Park,
Chesterfield, S42 5UY