Magnavale Sponsor Scunthorpe United Under 9's Football Club
Magnavale is delighted to announce our sponsorship of Scunthorpe United Under 9's football club. As part of the sponsorship, Magnavale will provide Scunthorpe United Under 9's with football kits, trophies, and presentation gifts for their team.
Scunthorpe United Under 9's includes our very own Hygiene Supervisor, Graeme Robertson's son, George. Graeme has worked for Magnavale at our Scunthorpe site for over 5 years, and is a great asset to our company, therefore we were very keen to show our appreciation for his hard work, and support for his son's team by proudly becoming a sponsor.
We wish Graeme's son George and the young, aspiring football players of the under 9's team all the best, and hope they have a successful future!
If you're interested in using our services, call 01246 854999 or visit www.magnavale.co.uk/contact/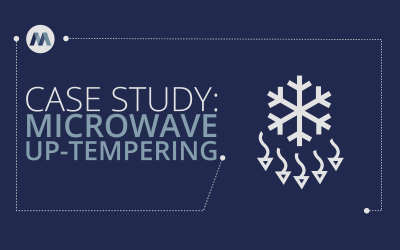 News & ArticlesCase Study: Microwave Up-Tempering Magnavale is home to Europe's largest microwaving up-tempering facility, with two...
Head Office:
Magnavale Ltd, Park Road,
Holmewood Industrial Park,
Chesterfield, S42 5UY