Magnavale Announce Construction of a Significant Expansion to their Warrington Cold Store.
We are extremely proud to announce we have secured both planning and funding to construct a significant expansion to their Warrington based Cold Storage facility.
The expansion will see an additional 8,000 pallet spaces added to Magnavale's already large network and will provide additional capacity to accommodate the huge demand they have seen for their services, particularly for their Warrington Cold Store.
The increase in capacity will not only allow for extra volumes from current customers, it will also allow our Magnavale Warrington Cold Store to accommodate stock from new customers requiring Cold Storage and related services, as well as provide a >10% boost in employment opportunities at the site.
Magnavale Chief Operating Officer, Amanda Cogan commented,
"The additional 8,000 spaces are a much-needed expansion of our offering at Warrington. The ideal geographic positioning of Magnavale Warrington and the current high demand for our services, means space at the facility is a highly sought-after commodity. This expansion will allow us to offer more capacity to our existing customers and potentially onboard some new partners as well. We remain dedicated to our mission of improving our customers supply chains by cutting cost, risk and complication, and this is another step forward that allows us to live up to that ambition."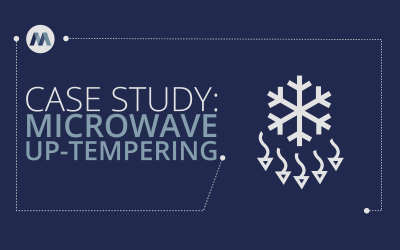 News & ArticlesCase Study: Microwave Up-Tempering Magnavale is home to Europe's largest microwaving up-tempering facility, with two...
Head Office:
Magnavale Ltd, Park Road,
Holmewood Industrial Park,
Chesterfield, S42 5UY