What is Drip Loss?
At Magnavale, we prepare a variety of products, such as red meat, poultry and plant-based proteins, for chilled despatch. Utilising advanced microwave technology, our team takes frozen product to chilled temperatures within minutes and use the most advanced methods in our facilities to increase efficiencies and minimise drip loss.
Drip loss is categorised as the manifestation of the leakage of microfibers along with increased loss of water, nutrients, and proteins from meat. This also has significant financial implications as well as effects on the palatability and the overall quality of meat, including the loss of valuable vitamins and minerals.
Utilising Microwave Up-Tempering
Tempering products to a few degrees below the melting point minimises drip loss and thus reduces product quality deterioration.
When compared with the traditional thawing, microwave defrosting has the advantages of short time, uniform internal and external heating and a significant decrease in drip loss, up to 5% of the overall weight of the product when compared to traditional methods.
Unlike Rapid air tempering, during which drip loss can be as much as 15%, microwaving is significantly better. Improvement over a rapid air process baseline can be as much as 10% benefit.
If you're interested in microwave up-tempering, call 01246 854999 or visit www.magnavale.co.uk/contact/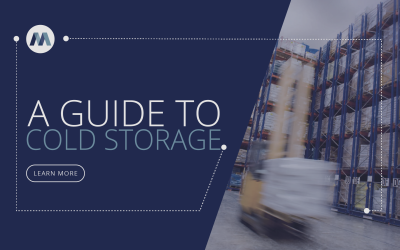 News & ArticlesGuidance on Storing Food Produce at Magnavale With over 30 years of experience within the temperature-controlled...
Head Office:
Magnavale Ltd, Park Road,
Holmewood Industrial Park,
Chesterfield, S42 5UY