Magnavale Warrington Achieve BRC AA Grade Certification
Recently, we very proudly announced that our Chesterfield site had been awarded BRC AA Grade for Food and Distribution; we can now announce that we have received the same grade for our Warrington site.
This certification is the highest grade a business can achieve, and with this year seeing the introduction of a revised standard has made the award even more significant, especially since this means all three of our facilities have now achieved this standard.
The new standard of BRC's Storage and Distribution "ensures the quality and safety of products during their storage and distribution throughout the supply chain". Being granted this award exhibits the high standards we have in place to ensure that the products we handle are done so with the utmost care.
We would like to thank all of our teammates at Magnavale Warrington for their dedicated and thorough work. We will continue to deliver the highest level of care and continuously meet and exceed expectations.
If you are interested in using any of our services within our AA Graded premises, these services including Blast Freezing, Temperature Controlled Storage, Date Coding and more, please call 01246 854999 or visit www.magnavale.co.uk/contact/.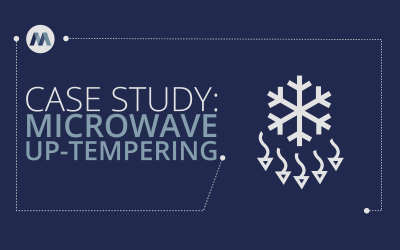 News & ArticlesCase Study: Microwave Up-Tempering Magnavale is home to Europe's largest microwaving up-tempering facility, with two...
Head Office:
Magnavale Ltd, Park Road,
Holmewood Industrial Park,
Chesterfield, S42 5UY