Date Coding & Labelling
At Magnavale, we have developed a comprehensive portfolio of added value services to reduce the cost, complexity, and risk of our partners' supply chains, two of which are date coding and labelling services for the food sector.
Date coding is one of many critical processes within food production. Not only are use-by dates a regulation, they're also an integral piece of information for consumers, thus they must be legible. If the date code is either absent or illegible, the food product is usually forced to go to waste, costing time and money for the manufacturer.
Many food manufacturers carry out their own labelling and date coding, however, the line requires trained staff to operate, it can often take up substantial space and can be expensive to purchase and maintain. For these reasons, among others, Magnavale provides date coding and labelling services alongside our primary operation, cold storage.
Date Code Print and Food Labelling Services
Using a date code print and labelling service allows for flexibility within the supply chain. We often store food products in our frozen storage facilities, which pauses shelf life, therefore a printed date isn't necessary until the food item is due for despatch to retailers.
This allows manufacturers or retailers to release stock from cold storage as and when they need it, rather than the dispatch being dictated by an earlier set schedule.
This is a particular advantage for seasonal food products, when distribution timing may change depending on numerous factors, such as weather, incorrect forecasting, and unpredictable demand.
If you're interested in date coding, labelling, or any of our other services such as temperature-controlled storage, blast freezing and more, please call 01246 854999 or visit www.magnavale.co.uk/contact/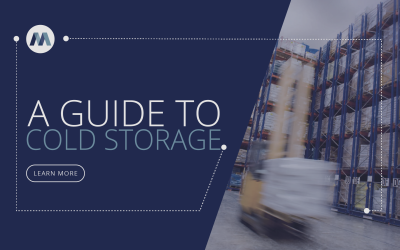 News & ArticlesGuidance on Storing Food Produce at Magnavale With over 30 years of experience within the temperature-controlled...
Head Office:
Magnavale Ltd, Park Road,
Holmewood Industrial Park,
Chesterfield, S42 5UY