Rapid Air Up-Tempering
Rapid Air Up-Tempering is a method by which food products can be taken frozen to chilled temperatures. If your products have been kept below 0°C and need to be distributed at chilled or ambient temperatures, then Rapid Air Up-Tempering is one of two services which Magnavale can offer, the offer being Microwave tempering.
As a standalone service, rapid air defrosting is well suited for food products such as, bakery, ready meals, party foods.
Alternatively, rapid air up-tempering can be used as the finishing process to bring products slowly across the 0°C line after microwave up-tempering.
Rapid Air Up-Tempering uses large fans to force air across pallets which require defrosting. Unlike microwave up-tempering, the rapid air method increases the temperature from the outside of the product and penetrates the core slowly.
While this is an extremely slow process, it is effective for low density products that require very little energy transfer to temper and for gently finishing products that have already been tempered by microwave.
For further information regarding this our up-tempering services please contact us on 01246 858915 or visit www.magnavale.co.uk/contact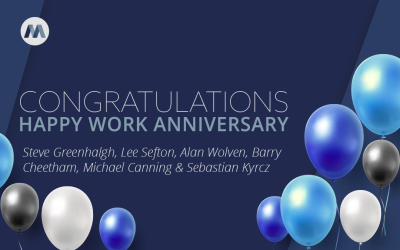 News & ArticlesCongratulations Steve Greenhalgh, Lee Sefton, Alan Wolven, Barry Cheetham, Michael Canning & Sebastian Kyrcz Here...
Head Office:
Magnavale Ltd, Park Road,
Holmewood Industrial Park,
Chesterfield, S42 5UY