Export Services to China
At Magnavale, we provide temperature-controlled storage solutions across ambient, chilled and frozen temperature regimes. In addition to storage, we have developed a comprehensive portfolio of essential added value services for the food manufacturing sector, such as blast freezing.
Our BRC approved cold storage facilities have many licenses in place, including export approvals for a vast number of countries across the world, such as the USA, China, Australia and many more.
Chinese Export Approved Cold Storage
We are proud to be one of the few cold stores within the UK with export approval to China. Having these licenses in place allows our cold storage warehouses to store food products that are destined for China. Our license for Chinese export is specifically for pork, allowing British manufacturers to target and export into the largest pork consumer market in the world.
Export Services at Magnavale
Magnavale has a wealth of experience providing essential export services to the food manufacturing sector, including container loading, pallet inversion and bonded facilities.
In addition to our temperature-controlled storage facilities, we can offer our customers a fast and efficient blast freezing service. Blast freezing, sometimes known as flash freezing, is an essential service for those who export as the method ensures the protein is frozen down as quickly as possible to maintain nutrients and quality.
If you're interested in Chinese export approved cold storage or any of our additional services, call 01246 854999 or visit www.magnavale.co.uk/contact/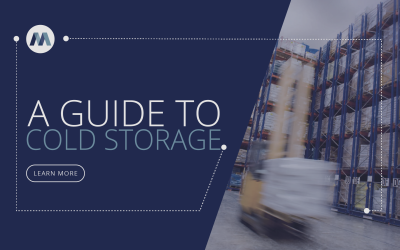 News & ArticlesGuidance on Storing Food Produce at Magnavale With over 30 years of experience within the temperature-controlled...
Head Office:
Magnavale Ltd, Park Road,
Holmewood Industrial Park,
Chesterfield, S42 5UY