The Importance of Sustainable Cold Storage
As one of the UK's leading providers of temperature-controlled storage, and a crucial part of an energy intensive business sector, we understand that our business must play its part to ensure our operations are as sustainable as possible.
Creating Sustainable Supply Chains
Sustainable cold storage has become more important than ever before, especially given the UK's NETZERO target by 2050. With food production being responsible for one-quarter of the world's greenhouse gas emissions, we know that taking action to reduce this figure is a top priority for ourselves and our customers; that is why we intend to pave the way toward sustainable supply chains.
Cold Storage ESG
As part of our ESG strategy and our path towards a NETZERO future, we have recently made substantial upgrades to our Scunthorpe cold store, including upgrades to refrigerant gases, compressors, condensers, and intelligent operation and monitoring systems. In addition to upgrading our existing facilities, we are constructing a fully automated cold store in Easton, which will run off 100% renewable energy.
We're aiming for NETZERO across the business and in the shortest possible time period create a sustainable cold chain option for our partners in the food sector.  
Our services and facilities are tailored to pursue our core mission; to cut cost, risk and complication out of the supply chain, therefore we will continue to improve our environmental performance in line with that goal.
If you're interested in using any of our services, call 01246 854999 or visit www.magnavale.co.uk/contact/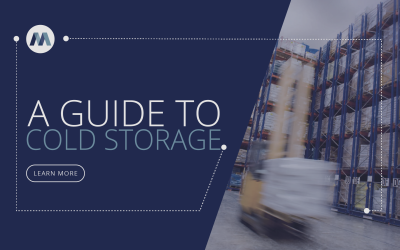 News & ArticlesGuidance on Storing Food Produce at Magnavale With over 30 years of experience within the temperature-controlled...
Head Office:
Magnavale Ltd, Park Road,
Holmewood Industrial Park,
Chesterfield, S42 5UY