Temperature Controlled Storage
With over 1.5 million square feet of warehouse space and over 200,000 pallet spaces available across multi-temperature regimes nationwide, Magnavale is the choice partner for major food manufacturers, importers and retailers for temperature controlled storage solutions.
Multi-Temperature Stores
We have a variety of temperatures regimes at every store.
24/7 Operation
Our operations team are available 24hrs a day.
Online Stock Monitoring
Check your stock levels yourself from anywhere in the world.
High Bay Spaces
We have dedicated high bay storage at every site for oversized pallets.
HM Customs Approved Facilities
Building on our foundation as a food manufacturer, Magnavale has developed a reputation for being a temperature controlled services partner who understands the pressures of production, including the importance of maintaining product quality and ensuring product availability.
With sites in Chesterfield, Scunthorpe and Warrington, Magnavale can offer bespoke storage solutions and temperature regimes including frozen, deep chilled, chilled and ambient in strategic locations.
Each of our sites has achieved BRC Accreditation against the Global Standard for Storage and Distribution and, with a combined 100 year history in the food industry, we have experienced management and operations teams who have shared good practice and developed robust processes to ensure that we deliver an efficient, proactive, solution-centred service time and time again.
Our Sites
With locations across the North of England, Magnavale are one of the UK's leading providers of cold storage services.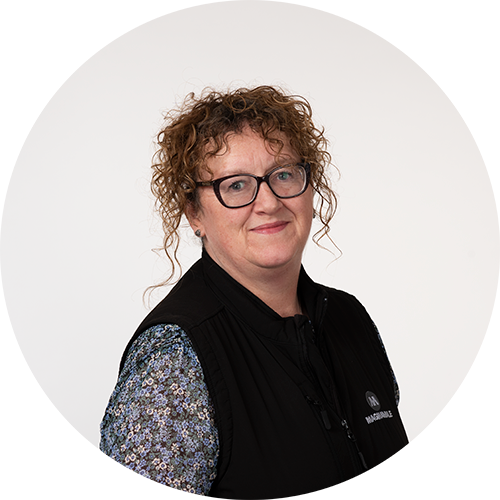 Our facilities are operated by Amanda Cogan - Chief Operating Officer
Chesterfield
A long established added value facility, working closely with manufacturers and major retailers and providing a true just-in-time service, through a comprehensive portfolio of services.
Our Chesterfield site and Headquarters is centrally located just 5 minutes away from Junction 29 of the M1, enabling us to reach 75% of the UK population in under 3 hours.
Scunthorpe
Our largest site with 6 purpose-built, stand-alone coldstores offering 650,000 sq. ft. of warehouse space.
The Scunthorpe site is ideally located for the import and export of goods from Grimsby and Hull Docks and its location in North Lincolnshire, an area renowned for growing some of the best produce in the country, makes it an ideal location to freeze and store fruit and vegetables.
BRC Approved and offering a range of chambers and racking to suit both bulk and fast-moving products, this site has the capacity and flexibility to provide a complete operational solution.
Warrington
This modern, purpose-built facility with over 200,000 sq. ft. of warehouse space, incorporating multi-temperature chambers and mobile racking, is a fast moving distribution centre.
Located just 1.5 miles from major motorways giving easy access to all major retail and wholesale distribution centres, our Warrington site provides well-established consolidation and cross docking services.
A new addition to our Warrington facility is our recently installed blast freezer which brings our group blast freezing capacity to 4500 pallets per week.
Head Office:
Magnavale Ltd, Park Road,
Holmewood Industrial Park,
Chesterfield, S42 5UY