Sustainable Cold Storage
As one of the UK's leading providers of temperature-controlled storage, and a crucial part of an energy intensive business sector, we understand that our business must play its part to progress towards the UK's NET ZERO target, therefore we are taking every necessary action to reduce the emissions we create by making sure our network is as efficient as possible.
With food production being responsible for one-quarter of the world's greenhouse gas emissions, we know that taking action to reduce this figure is a top priority for our customers; that is why we intend to pave the way towards sustainable supply chains.
As well as our brand new, fully automated cold store currently being built in Easton, which will run off 100% renewable energy, we have also began engineering projects to retrofit our existing cold stores in Scunthorpe, Chesterfield and Warrington. These projects will consist of more sustainable refrigeration plant equipment being installed, meaning in the near future, all of our services and operations will be significantly more efficient and environmentally friendly.
The total Carbon Saving from these engineering projects will equate to ~15,000 tonnes of carbon emissions not entering the atmosphere; an amount equivalent to driving 122,850,123 kilometres in a typical passenger car.
Our services and facilities are tailored to pursue our core mission; to cut cost, risk and complication out of the supply chain, therefore we will continue to improve our environmental performance through the implementation of numerous internal and external policies.
If you're interested in using our sustainable services, call 01246 854999 or visit www.magnavale.co.uk/contact/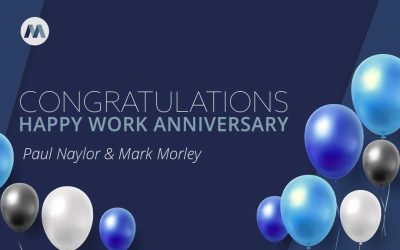 News & ArticlesCongratulation Paul Naylor & Mark Morley Here at Magnavale, we are very lucky to have a committed and hardworking...
Head Office:
Magnavale Ltd, Park Road,
Holmewood Industrial Park,
Chesterfield, S42 5UY