Rick Bestwick Rebrands to Magnavale Following Refinance Deal
From Monday the 8th of February we will be undertaking a rebranding exercise within our business. Rick Bestwick Ltd, Rick Bestwick (North) Ltd and Rick Bestwick (North West) Ltd will now become Magnavale Chesterfield, Magnavale Scunthorpe and Magnavale Warrington. Magnavale Ltd, our group company, will of course remain as is.
Operating conditions in the UK, Ireland and further afield continue to change and evolve rapidly. The food industry needs a cold storage partner they can rely on to be forward-thinking and holistic in their approach, and earnest in their collaborative partnerships.
We're building towards the capacity to be that partner for a much greater proportion of the food sector.
Magnavale Director, Andrew Lawrence comments,
"The rebrand comes at a time of positive change for our business, as we're investing heavily for the future, and both modernising and expanding our network of Cold Stores. We plan to expand 2 of our current sites, Chesterfield and Warrington, along with adding a new 96,000 pallet cold store being built at a site in Easton."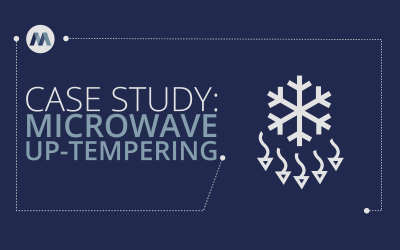 News & ArticlesCase Study: Microwave Up-Tempering Magnavale is home to Europe's largest microwaving up-tempering facility, with two...
Head Office:
Magnavale Ltd, Park Road,
Holmewood Industrial Park,
Chesterfield, S42 5UY