At Magnavale we focus on establishing partnerships with our customers. By listening to and working closely with them, we have developed a comprehensive portfolio of added value services to streamline processes, and reduce cost, product handling and food miles.
Date Coding
We've just invested in a brand new date-coding line.
Labelling
A variety of application methods are available, but our automated line is by far the best.
Distribution Support
Dedicated staff are available to assist with organising our transport requirements
Packing
We can conduct packing operations on naked product for either national or international distribution.
Increasing Production Efficiency & Minimising Waste
We know from our own experience in food manufacturing that packing requirements are often bespoke, so our portfolio allows you to cherry pick the services you require, bringing together your unique requirements in an efficient operation.
Through our complete range of food processing  services, we are able to up-temper finished retail packed goods, sleeve, date code, pack, pick and distribute to the retailer. With so many services under one roof you gain the cost, efficiency and operational benefits of not having to return your products to the production facility for onward dispatch.
From the opening of our first coldstore in 1998, we have set ourselves apart from other cold storage providers as we understand the logistical challenges encountered from production to distribution. Our staff are trained to deal with distressed product loads, including loads that have slipped during transit. Our flexible and proactive approach ensures that product quality is not compromised and pallets are re-worked so they can be receipted and stored safely, ready for onward dispatch.
With BRC approved sites in Chesterfield, Scunthorpe and Warrington, over 1.5 million square feet of warehouse space, over 190,000 pallet spaces and a long‑term partnership with DFDS, one of Northern Europe's largest logistics companies, Magnavale can provide a complete solution.
Available added value services include:
Product Sleeving
Date Coding & Labelling
Contract Packing
Co-Packing & Re-Packing
Product & Pallet Weighing
Metal Detecting
Product Inspection including OVS Inspection
Our Sites
With locations across the North of England, Magnavale are one of the UK's leading providers of cold storage services.
Chesterfield
A long established added value facility, working closely with manufacturers and major retailers and providing a true just-in-time service, through a comprehensive portfolio of services.
Our Chesterfield site and Headquarters is centrally located just 5 minutes away from Junction 29 of the M1, enabling us to reach 75% of the UK population in under 3 hours.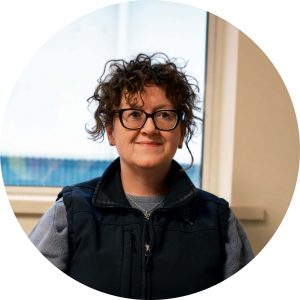 Amanda Cogan - Chief Operating Officer
Scunthorpe
Our largest site with 6 purpose-built, stand-alone coldstores offering 650,000 sq. ft. of warehouse space.
The Scunthorpe site is ideally located for the import and export of goods from Grimsby and Hull Docks and its location in North Lincolnshire, an area renowned for growing some of the best produce in the country, makes it an ideal location to freeze and store fruit and vegetables.
BRC Approved and offering a range of chambers and racking to suit both bulk and fast-moving products, this site has the capacity and flexibility to provide a complete operational solution.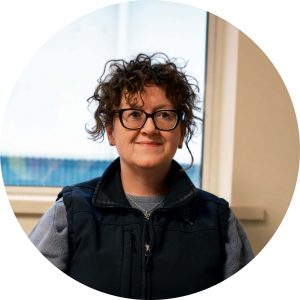 Amanda Cogan - Chief Operating Officer
Warrington
This modern, purpose-built facility with over 200,000 sq. ft. of warehouse space, incorporating multi-temperature chambers and mobile racking, is a fast moving distribution centre.
Located just 1.5 miles from major motorways giving easy access to all major retail and wholesale distribution centres, our Warrington site provides well-established consolidation and cross docking services.
A new addition to our Warrington facility is our recently installed blast freezer which brings our group blast freezing capacity to 4500 pallets per week.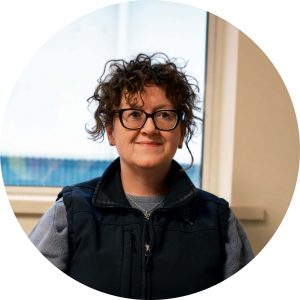 Amanda Cogan - Chief Operating Officer
Plant Based Storage at Magnavale
Following extensive consultations with our partners, we have decided to become the first cold store network in the UK to offer segregated, temperature controlled, storage solutions specifically for plant-based foods.
There is a growing interest within the UK to reduce meat consumption, with plant-based products becoming increasingly popular, therefore it's incredibly important we continuously evaluate how we can evolve our operations, allowing us to supply the services our customers need to keep up-to-date with the market.
We see this specific operational process as an essential addition to the already large range of services we currently offer.
Across our 3 sites located in Chesterfield, Scunthorpe and Warrington, our services include temperature-controlled storage for various food products, blast freezing, labelling, microwave tempering and more, therefore adding plant-based storage will help drive forward our business objective of being able to facilitate a supply chain that is as short as possible and cuts cost, complexity and risk.
The products will be completely segregated from any other food products, within our various BRC AA Grade, temperature-controlled warehouses, while being treated with the up most care from our brilliant, fully trained, OV qualified technical team.
If you're interested in any of the services mentioned above, call 01246 854999 or visit www.magnavale.co.uk/contact/
Rick Bestwick can now offer its customers a fully automated date-coding solution, making the process of applying sell-by and use-by dates to products easier, faster…
Head Office:
Magnavale Ltd, Park Road,
Holmewood Industrial Park,
Chesterfield, S42 5UY
enquiries@magnavale.co.uk