We are proud to have the largest blast freezing capacity in the UK, enabling us to meet the intake demands of our customers and working in partnership to extend the life and maintain the quality of food products.
Fully Trialled
Which ensures that your product gets the perfect freeze down to the core.
Increased Consistency
Product quality is much more consistent.
Drip Loss
The faster freezing time reduces drip loss.
Shelf Life
Freezing down a product in mere hours means a significantly increased shelf life.
Increasing Production Efficiency & Minimising Waste
Magnavale has been using blast freezers to freeze products rapidly since 2000, and we provide this service under our BRC Accreditation against the Global Standard for Storage and Distribution.
Blast freezing, which is the process of pushing cold air at high velocity across a product in order to freeze the product down to minus 18°C as quickly as possible, has a number of benefits, including:
.
Maintaining and Enhancing Product Quality

 

– products are taken from fresh to frozen in the most efficient way locking in freshness and restricting bacterial growth which leads to product deterioration;
Stopping Bacterial Growth

 

– the growth of bacteria found in meat, fish and poultry is significantly disrupted, ensuring your product is safe for consumption and extending its shelf life;
Preserving Nutrients in Food

 

– rapid nutrient deterioration is effectively stopped so nutritional health benefits are preserved.
Our Sites
With locations across the North of England, Magnavale are one of the UK's leading providers of cold storage services.
Chesterfield
A long established added value facility, working closely with manufacturers and major retailers and providing a true just-in-time service, through a comprehensive portfolio of services.
Our Chesterfield site and Headquarters is centrally located just 5 minutes away from Junction 29 of the M1, enabling us to reach 75% of the UK population in under 3 hours.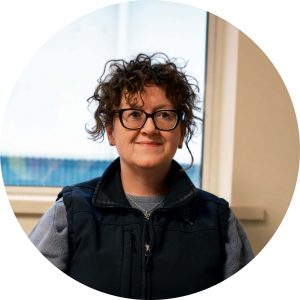 Amanda Cogan - Chief Operating Officer
Scunthorpe
Our largest site with 6 purpose-built, stand-alone coldstores offering 650,000 sq. ft. of warehouse space.
The Scunthorpe site is ideally located for the import and export of goods from Grimsby and Hull Docks and its location in North Lincolnshire, an area renowned for growing some of the best produce in the country, makes it an ideal location to freeze and store fruit and vegetables.
BRC Approved and offering a range of chambers and racking to suit both bulk and fast-moving products, this site has the capacity and flexibility to provide a complete operational solution.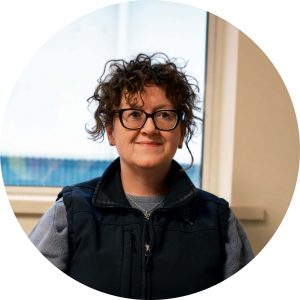 Amanda Cogan - Chief Operating Officer
Warrington
This modern, purpose-built facility with over 200,000 sq. ft. of warehouse space, incorporating multi-temperature chambers and mobile racking, is a fast moving distribution centre.
Located just 1.5 miles from major motorways giving easy access to all major retail and wholesale distribution centres, our Warrington site provides well-established consolidation and cross docking services.
A new addition to our Warrington facility is our recently installed blast freezer which brings our group blast freezing capacity to 4500 pallets per week.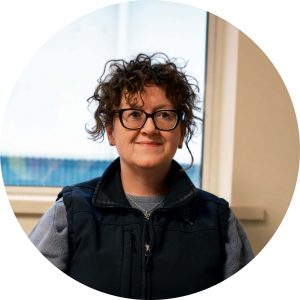 Amanda Cogan - Chief Operating Officer
Head Office:
Magnavale Ltd, Park Road,
Holmewood Industrial Park,
Chesterfield, S42 5UY
enquiries@magnavale.co.uk